Help! I can't turn off the news!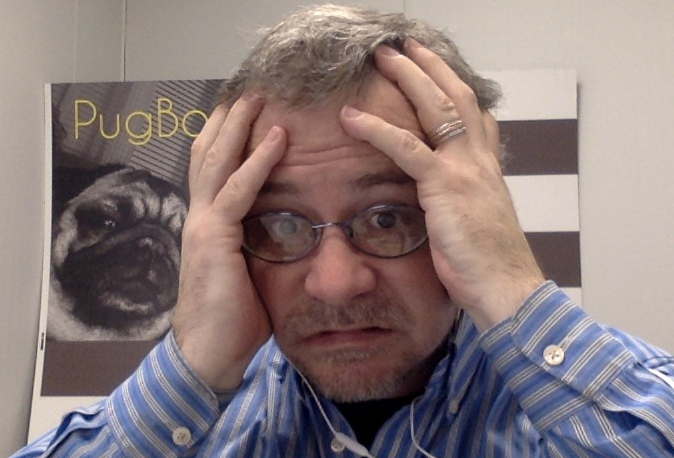 I have a confession to make.
I can't turn off the news.
I've been politically engaged all my life, on some level or another. I came of age at a time when the prospect of nuclear war between the United States and the Soviet Union loomed over us all.
I remember the Iran-Contra hearings, aired on CSPAN my sophomore year in high school. I was shocked by KKK activity and demonstrations outside the Democratic national convention in 1988, followed by civil rights marches in Forsyth County, Georgia. I was inspired by the student movement occupying Tiananmen Square, and horrified by the Chinese government attack on those students.
As an adult I became active in policy not long after I left the Army. I spent most of my adult life working for nonprofit organizations focused on veterans, humanitarian and national security issues. I've testified before Congress, given talks all over the country, and spoke once before an anti-war rally of 100,000. In the lead up to the Iraq War, I got used to receiving hate mail and occasional death threats.
Never in my life have I been so stressed about what's happening in the news.
The idea that Russian intelligence agencies were trying to screw with the United States doesn't surprise me at all. But never in my wildest dreams did I imagine that the Republican Party would be complicit in such an attack. Nor did I imagine I would ever see a day where conservative friends of mine would willingly spread Kremlin propaganda.
My therapist says: get a hold of yourself. You have to stop. Disconnect. Turn off the news. But when I think of disconnecting my Twitter feed, I feel a deep sense of loss.
Because it's coming so incredibly quickly.
In one week:
Hearings on Monday when the FBI director confirms that the FBI is investigating the Trump Campaign.
The Republicans trying to take away health care from 24 million people.
We learned that the former chair of the Trump campaign was paid $10 million a year to promote Russian interests.
Devin Nunes (chair of the House Intelligence Committee) conducted a crazy press conference, running interference for the administration instead of conducting oversight
Rep. Adam Schiff (from the same House Intelligence committee) dropped the news that the evidence of possible treason was no longer "circumstantial."
And that was all in one week.
The thing is, I follow most of the Washington Press corps on Twitter. Also some really smart analysts, national security people, former intelligence community folks, diplomats. All people of all political stripes who are focused in on all of this and talking about it constantly. And it's driving me insane, because I could sit there all day, doing shots of tweets with a chaser of CSPAN and CNN and leaving myself shaking in the corner, hyped up on rage and tension.
 I could sit there all day, doing shots of tweets with a chaser of CSPAN and CNN and leaving myself shaking in the corner, hyped up on tension and rage.
I have to walk away from it. I have to stop reading it, I have to take my news in small sane doses on a schedule that doesn't completely screw with me.
Can I afford to wait for hours or even days to learn of events?
The flipside of that question is: can I afford to give myself high blood pressure and an eventual heart attack?
I have the genetics for just that. My mom had a heart attack in her 40s, and my dad was only 64 when he suddenly passed away in the middle of his physical, just as he got off of the treadmill. And my cholesterol is still high, no matter that I take daily statins and have a pretty decent diet.
I have a strong desire to live for a long long long time. That desire is stronger than my need to know what kind of crazy shit @realDonaldTrump is going to tweet next.
The route I'm considering is this:
Walking away from Twitter. Or maybe just unfollowing everyone except family. Or checking it just once a week. I haven't made a decision here yet, but I know that I check Twitter as compulsively as an alcoholic takes a drink.
Blocking pretty much all news sites on Facebook.
Put myself on a diet of reading the newspaper daily for just a few minutes, then a weekly deep dive on the weekend. I'll read the Town Reminder on Friday for the local news, and the Washington Post and New York Times on Sunday.
Short version: I have to stay informed. But I can't stay that informed.
I don't see how this can possibly work.
I don't see that I have any choice.
Is it just me?